How to review in Freshworks marketplace ( Freshdesk -Azure DevOps Connector)
Please find below steps to review Freshdesk-DevOps app from Freshdesk.
Log in to your Freshdesk Account.
Click on admin settings and open apps as shown below.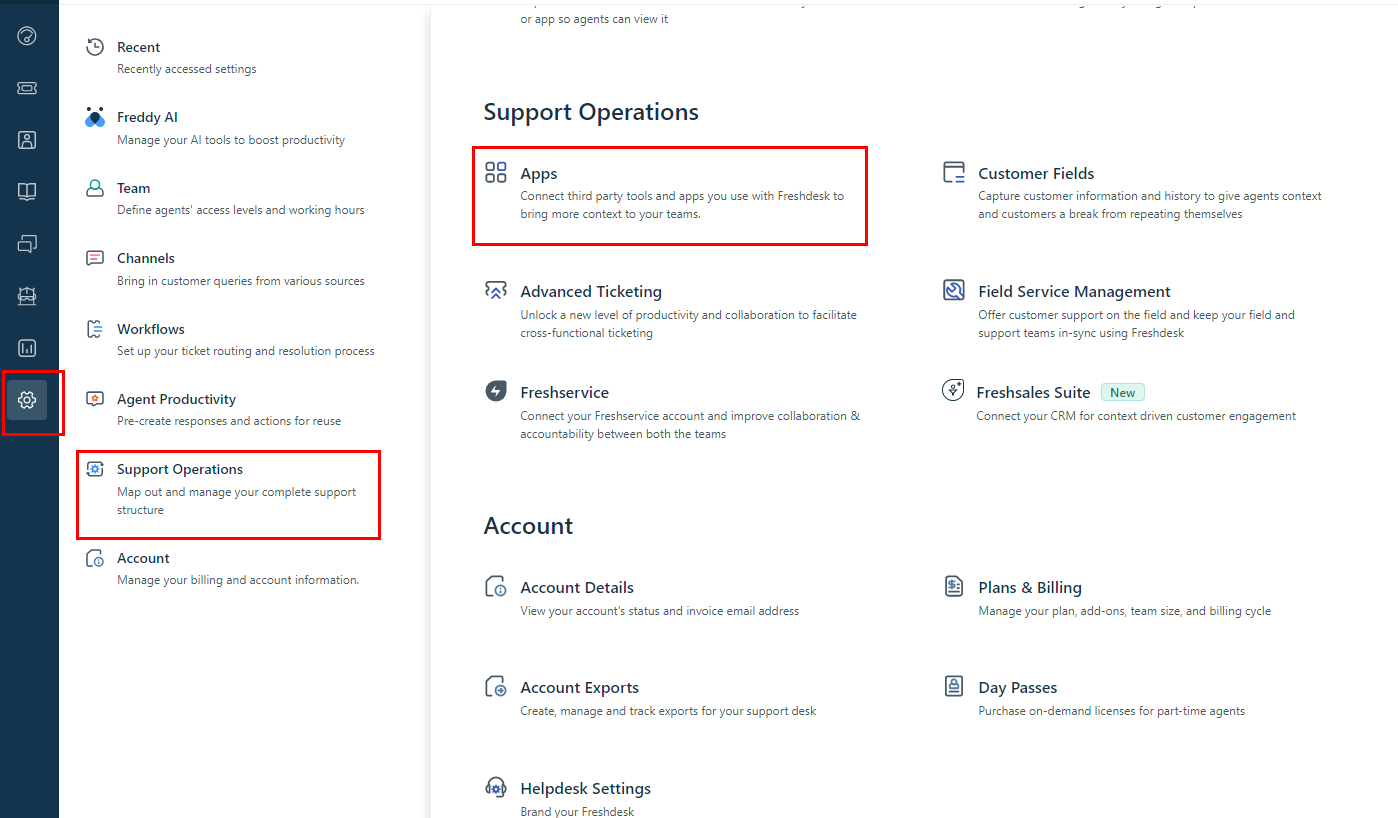 Click on manage apps as shown below

click on rate app experience as shown below

It will show the 5 stars rating and comment section, please fill and post it.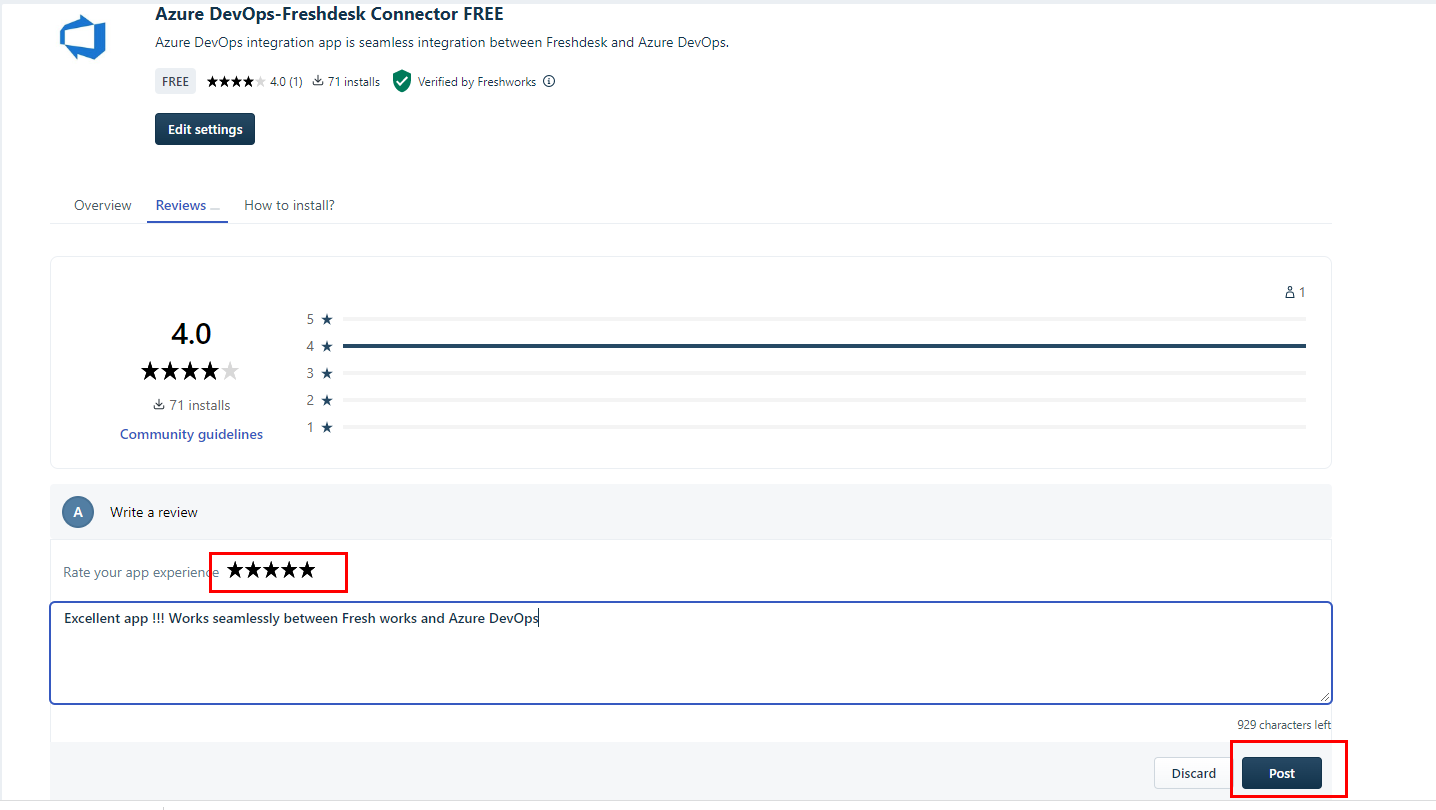 ---
---