How to review in Zendesk marketplace ( Zendesk-Azure DevOps Connector)
Please find below steps to review zendesk-DevOps app from zendesk marketplace.
Click on here https://www.zendesk.com/marketplace/apps/support/147057/integratecloud-connector-for-vsts/  and its redirects to zendesk marketplace.
Click on reviews as shown below.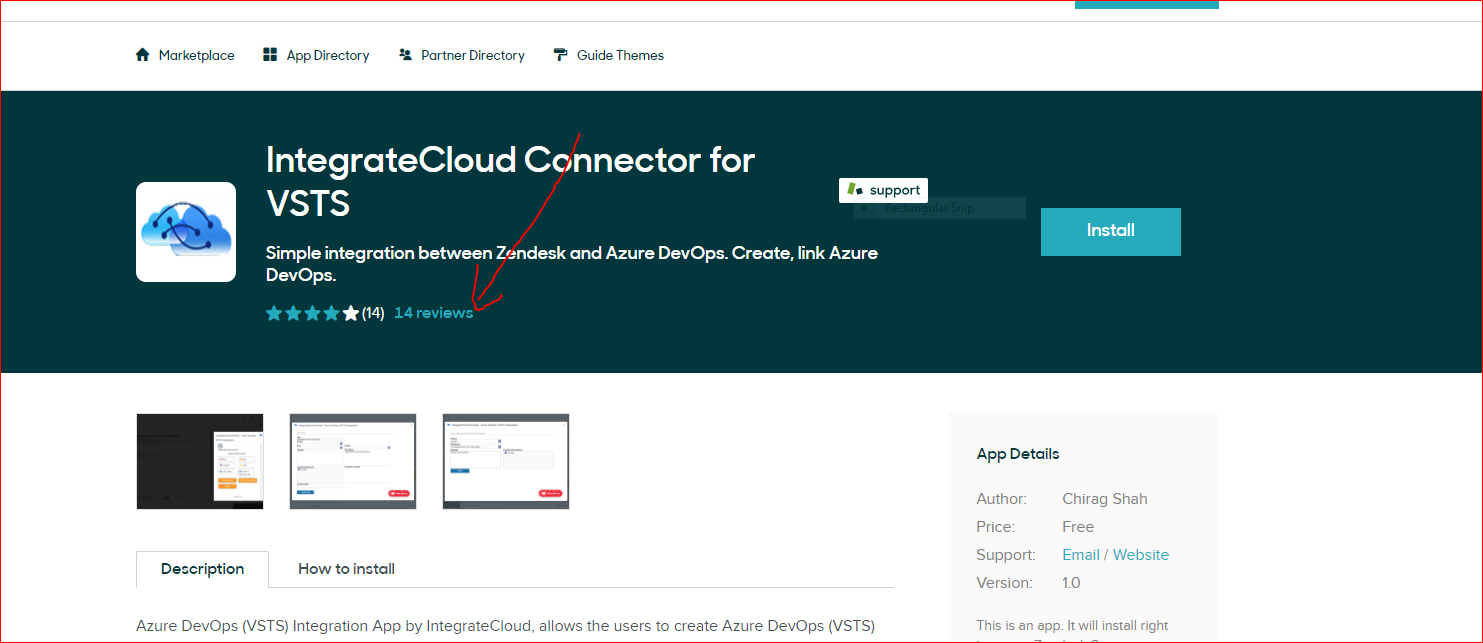 Click on sign in to review as shown below

Once signed  it will show the 5 stars rating  and comment section, please fill and submit it.

---
---