How to use the Zendesk - Pivotaltracker connector app by integratecloud
How to use Zendesk -Pivotaltracker App by IntegrateCloud follow the below steps:
Key features to Use Zendesk Pivotaltracker App by IntegrateCloud.
In the app, we have 4 options.
New Story
Link Issue
Post comments
Linked Tickets
New Story.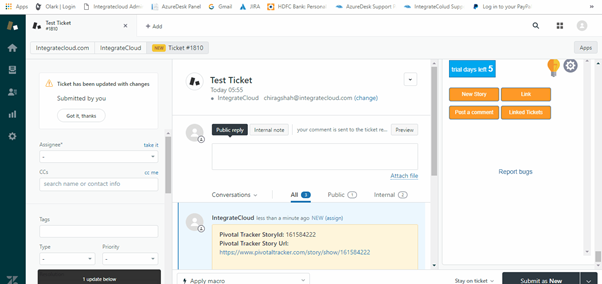 Link
This tab allows to Link existing Pivotal Tracker Stories to Zendesk.

Post comments
This button allows the user to send comments from the Zendesk ticket to your linked Pivotal Tracker Stories.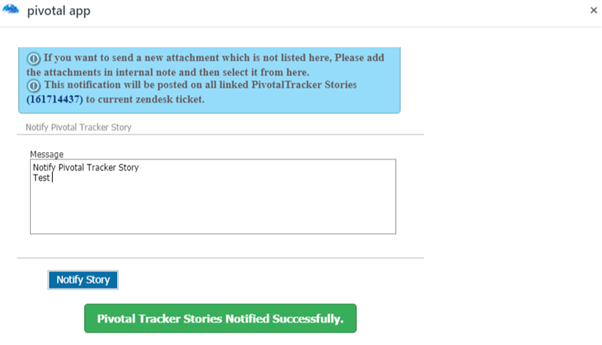 Comments on Pivotal Tracker.

Linked Tickets
This tab shows which Zendesk Ticket is linked to which Pivotal Tracker Story Id.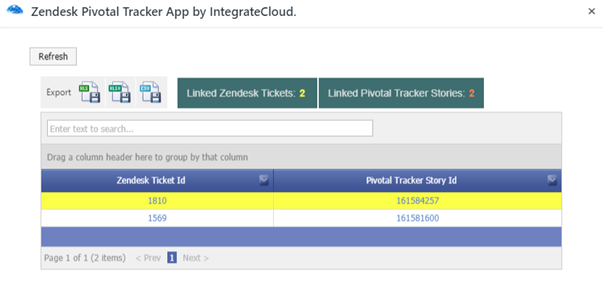 ---
---