How to install and setup IntegrateCloud Zendesk-Azure DevOps connector private app
Installation: How to install Zendesk-Azure DevOps app
Login to your Zendesk Account with admin access.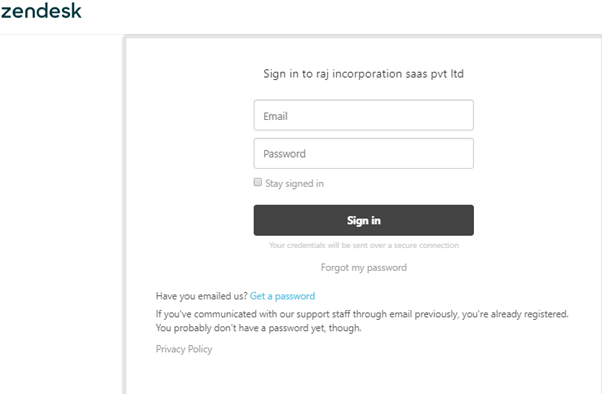 Click on Admin Menu.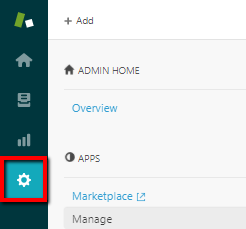 Click on Manage - - -> Upload Private App to upload and install your private app in your instance of Zendesk Support.

Enter the App Name & Zip File & Click Upload.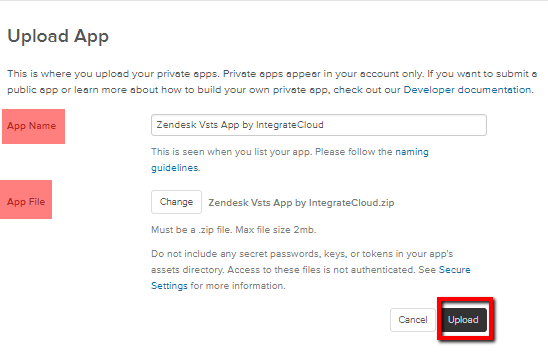 Click on Upload button.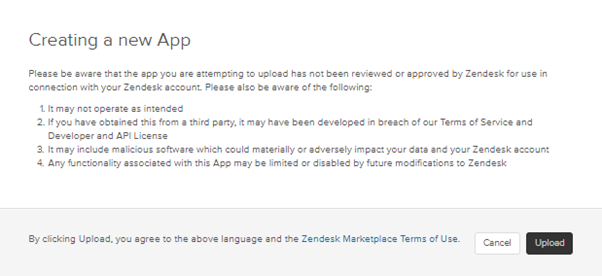 Click on Install button.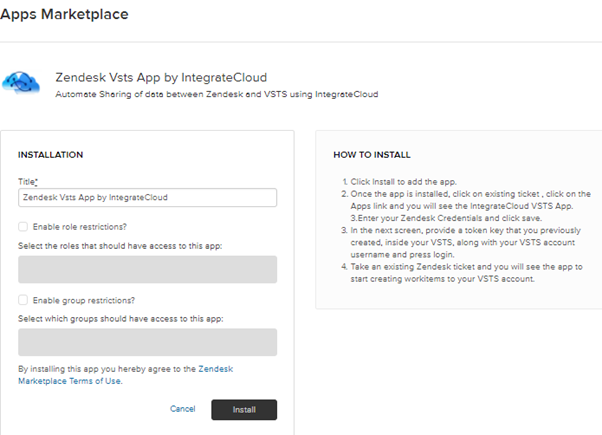 Once the installation is complete you can see the App in Manage.
Configure the app
Open any existing zendesk ticket and find the above installed app in app section.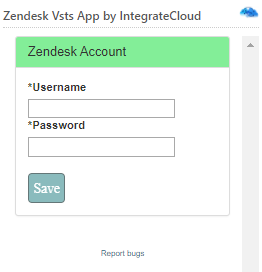 Authenticate VSTS Account.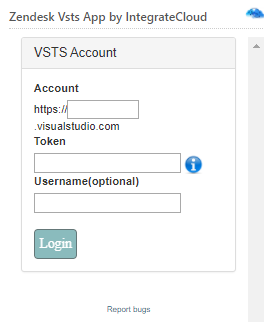 After Authentication user can see the App.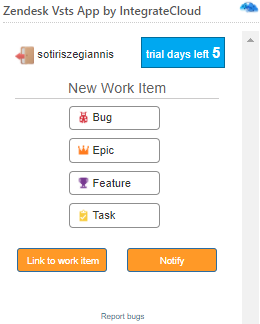 ---
---